Follow @kollywood Today
Kadaikutty Singam movie review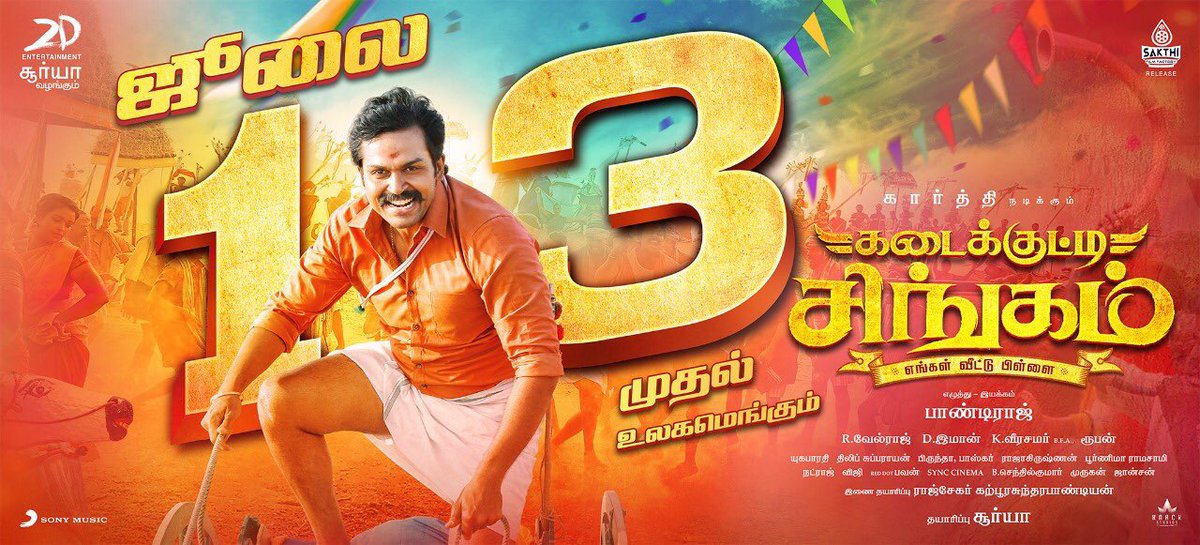 Kadaikutty Singam : comedy-drama film written and directed by Pandiraj and produced by Suriya for, his studio 2D Entertainment. The film stars Karthi and Sayyeshaa in the lead roles, with a supporting cast including Sathyaraj, Priya Bhavani Shankar and Arthana Binu.
The film getting nice reviews from the crowd and social media reviews, Karthi steal the show for the week ?
Lets find some reviews from audience
1. #Kadaikuttysingam 1st half - @pandiraj_dir keeps it lively and engaging in the scenes when the large family is introduced. @Karthi_Offl looks Gethu and is perfect as the proud farmer. Soori provides steady comedy support. @immancomposer is another hero with 'Vaa Jikki' & the BGMs
2. #KadaikuttySingam - If you lived/living in a Joint family, if u lived / living in a small town with all your cousins - You will cry atleast once during the second half. But -Not all are impressed with the sentiment, most are !! An agmark family entertainer after a long long time!
3. #KadaikuttySingam (Tamil) - Interval - Plus points: @Karthi_Offl fits perfectly as a young farmer. @pandiraj_dir's message oriented dialogues are strong. @immancomposer's BGM & @VelrajR's camera work are impressive. @sooriofficial 's humour works at places. @2D_ENTPVTLTD