Follow @kollywood Today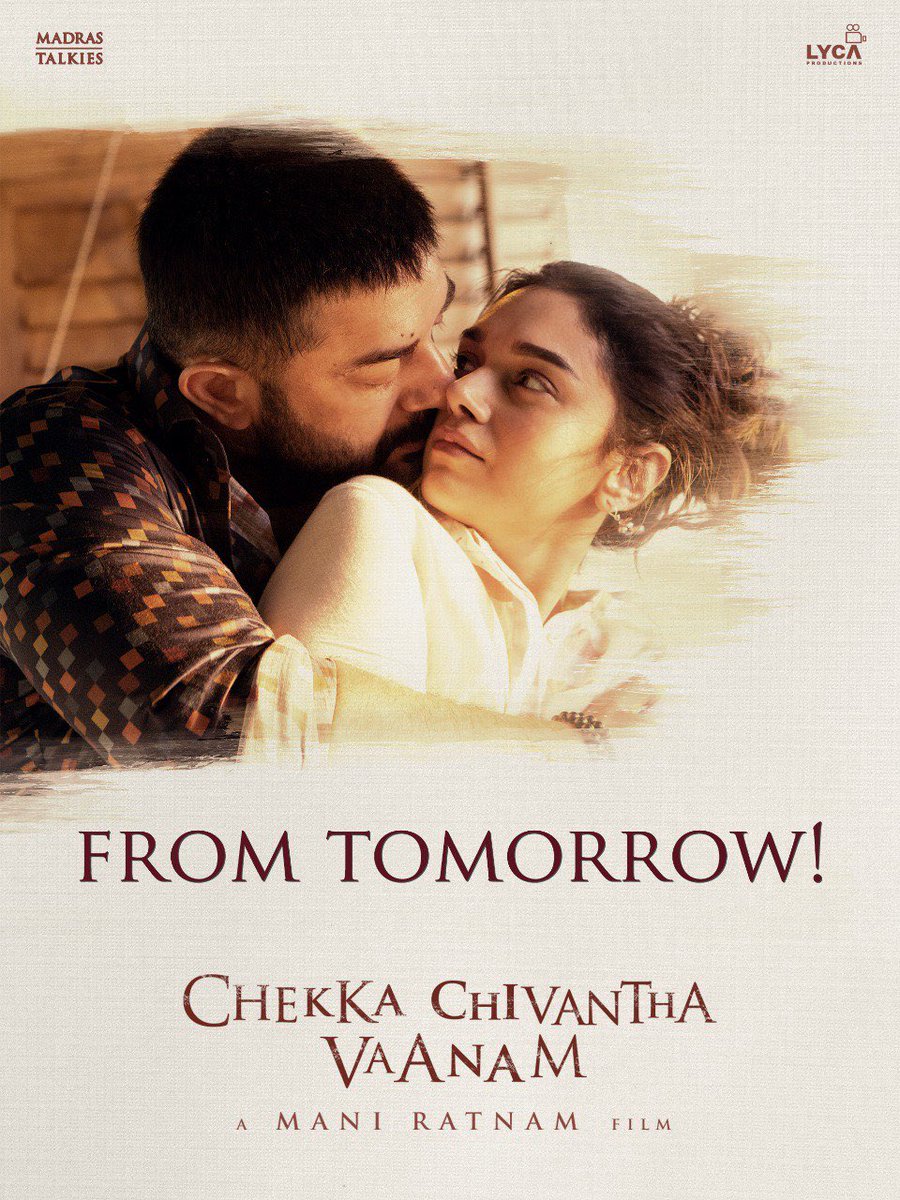 Chekka Chivantha Vaanam is a 2018 Indian Tamil crime thriller film co-written and directed by Mani Ratnam. The film features Arvind Swami, Vijay Sethupathi, Jyothika, Silambarasan, Arun Vijay, Aishwarya Rajesh, Dayana Erappa and Aditi Rao Hydari as the ensemble cast, while Prakash Raj, Jayasudha, Thiagarajan and Mansoor Ali Khan appear in pivotal roles.
The movie was trolled from the trailer as it was copied from the great Hollywood movie " God Father". But seems all goes wrong after the movie got on the floor.
Movie was making some extraordinary review from the audience , Here are some of them :
awesome movie again by Mani ratnam.. superb acting by the crew. my ratings for the movie 10/10 👌👌👌👌..aravind swami awesome acting ... Vijay sethupathi vere level acting.. a superb movie...
movie is super first half is super second half is extordinary aravind swany simbhu. arjun vijay vijay sethupathi acting is super. joythika adtirao aishwaraja rajesh acting super total class and mass
#ChekkaChivanthaVaanam 3.5/5. Riveting & Racy, Pure Vintage #ManiRatnam. where he has concentrated more on story & plotline. A multi-starrer where every male star has shades of grey & gets their equal share of screen space. Super Climax. Among ladies #Jyotika has the better role.. Throughout the film, you think his character is low key and has been only used for comic relief. But Mani Ratnam has given him only one mass dialogue and as a result, what we get is goosebumps, the name is Vijay Sethupathi #MakkalSelvan!
#ChekkaChivanthaVaanam Sema Racy and thrilling tight screenplay supported by well planned execution works very well to the movie output.Some shallow chase sequences in the second half could have worked better with the missing indepth details... #ManiRatnam. where he has concentrated more on story & Screenplay. #STR has completely satisfied his fans and also has impressed the general audience with his performance..👌 A multi-starrer where #Aravindsamy #Arunvijay #STR has shades of grey & gets their equal share of screen space. Super Climax. Among actress.. #Jyotika has the better role in this movie #VijaySethupathy have done impressive role in this from maniratnam Movie 👌 Overall watch in theatres near you #CVV Rating 75***👌👌👌👌 #MovieRasigan
wow what a gangster movie pakka mass entertainer actions scenes are done very well amazing and interesting story nice concept and visuals and sounds multistarrer heroes were also excellent. this movie should watch in theatres only. My review rating of this movie is 4.5/5 stars...songs also superb...
Nice to watch all fav stars together in big screen...simple story but screenplay was good and a different attempt by mani Sir...VJ acting was good and AR,AV,SR these made a large part in thz movie ...