Follow @kollywood Today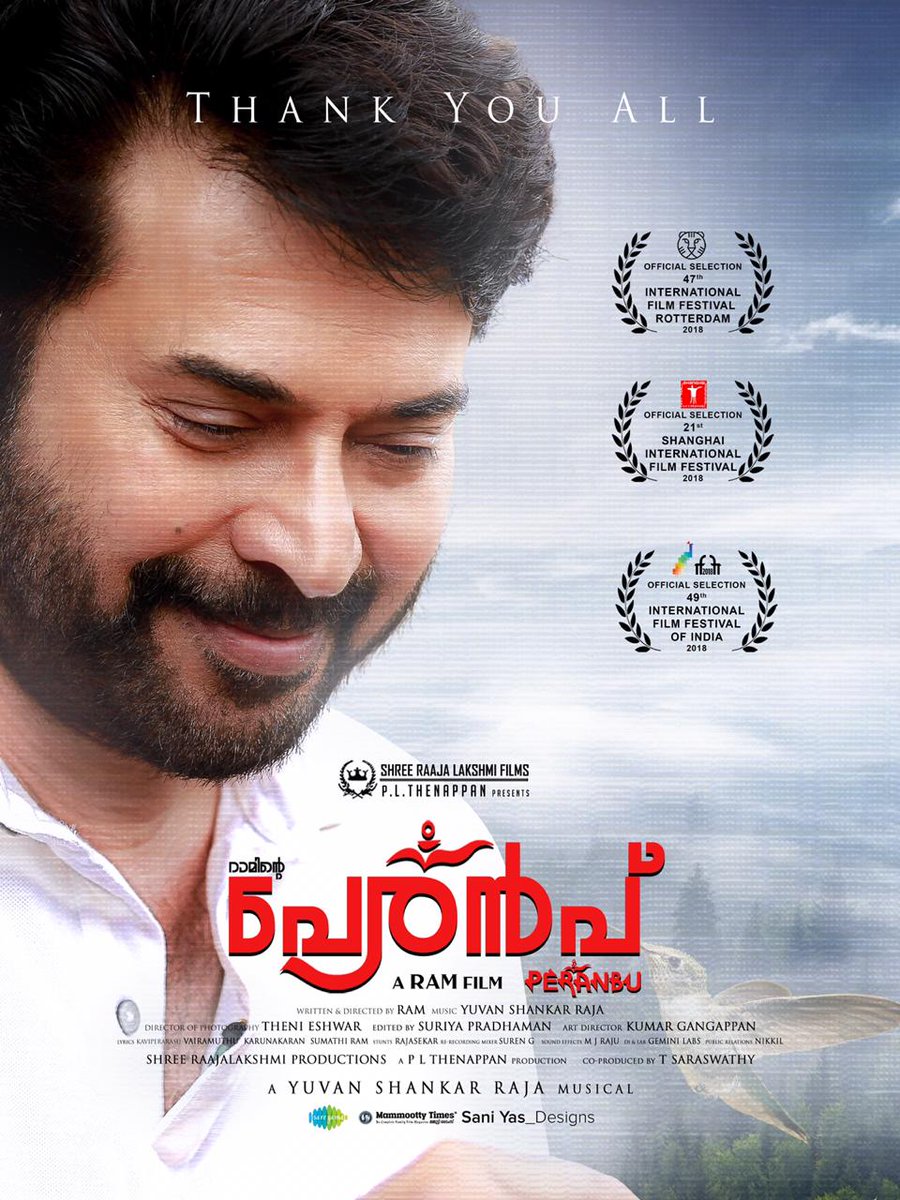 Mammootty's one most awaited movie Peranbu got the big screen from today after a long waiting.
A story about a father who tries to understand the struggles of his disabled daughter Paapa. The plot highlights the journey of how he becomes a better man while he comes to terms with his child and her special needs.
Movie getting positive vibe around the whole cinema world.
Here are some audience comment on the movie :
Mammookka High performance and excellent story and kid performance all actor's mammookka first 50 and 100 cr movie I hope this mostly covered
superb movie it is the movie tells the relation of father and duaghter the acting of ikka was amazing wonderful it is a chance to get national award the script of the movie and frames are amazing
waiting for peranb the mammootty wonder becoming movie and suspenced carecter on mammootty the last m9vie pullikkaran was really wonder full movie and waitimg for peranb
Only just a sentence... All parents must watch this movie... And you can't finish watching without wetting and wiping your eyes.. Coz its so hearttouching.
superb movie. Mammootty the king of acting is back with a bang . Mind blowing performance from the megastar . worth watching. Simply powerful. an emotion filled drama, so much entertaining to watch